How do I read a KEMET datasheet?
Datasheets generally contain six sections listed below. Follow these steps to read a KEMET datasheet.
Overview
A general introduction to the product, capabilities, benefits, target applications and key electrical parameters.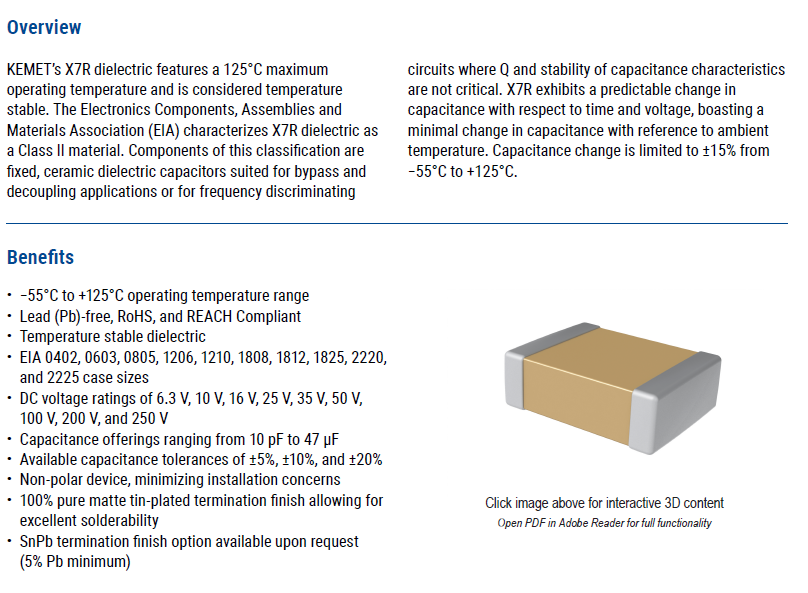 Part Number and Ordering Information
The part number, variances in orderable part numbers and (if applicable) a full listing of all available part numbers and their parametric differences.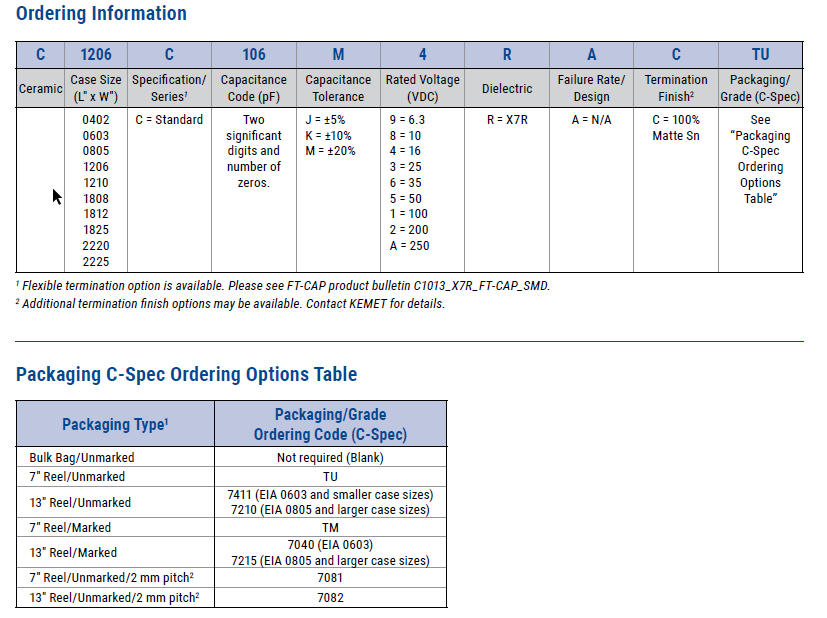 Electrical
The details of the electrical performance data such as maximum and recommended operation conditions, graphs of electrical characteristics, and lifetime information. When a product is supported by our simulation tool, K-SIM, the electrical performance information is contained in the simulation tool instead of in the datasheet. This section of the datasheet has the most variance of information when compared to other product datasheets.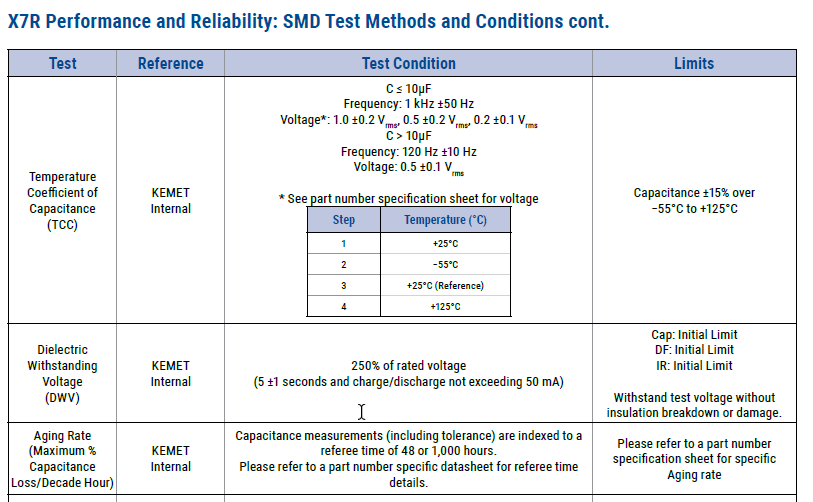 Reflow and Handling
A specified reflow profile description that must be followed to ensure effective soldering, whether through automated reflow, wave soldering, or hand soldering.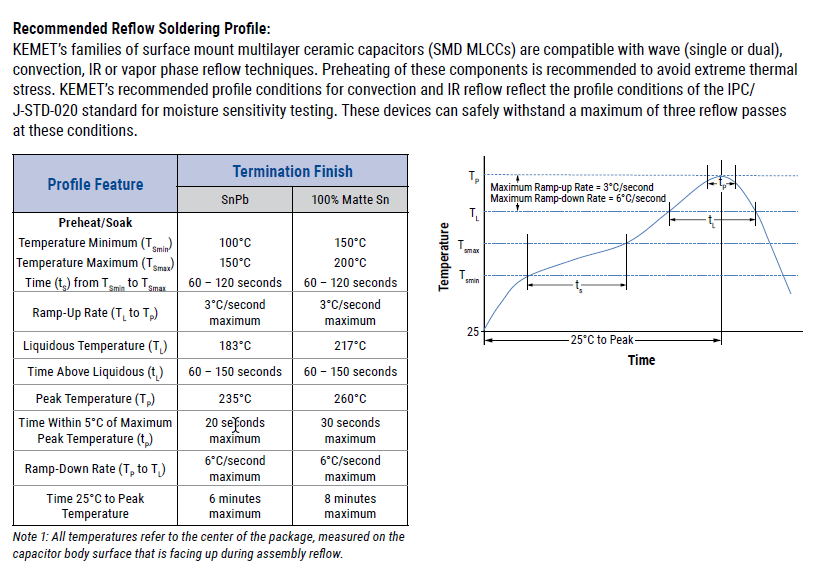 Packaging and Marking
Tape and reel information as well as part marking definitions.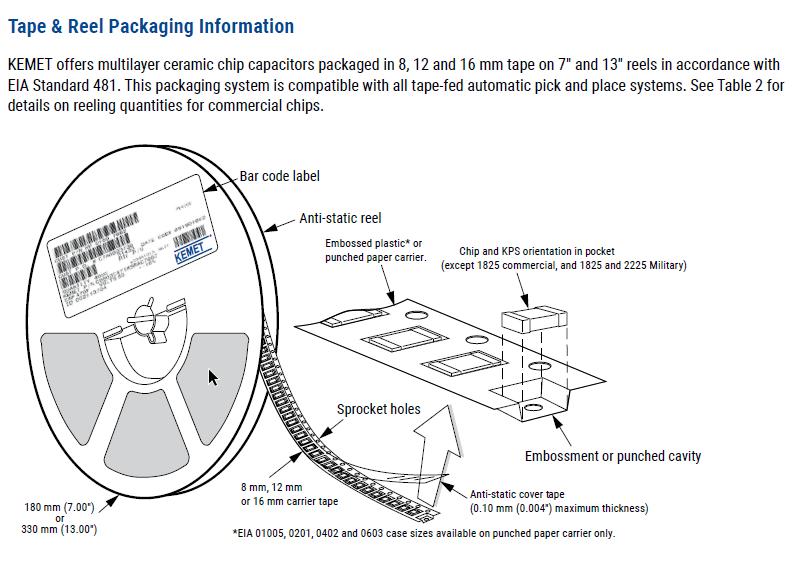 Disclaimer and Legal
Important legal information that pertains to any applicable terms and conditions.