How do I order a sample of a stocked part?
We make it easy to order sample parts to test your design.
Find the part number you are looking for.
Upon finding your part Click the part number 

to go to the part profile page.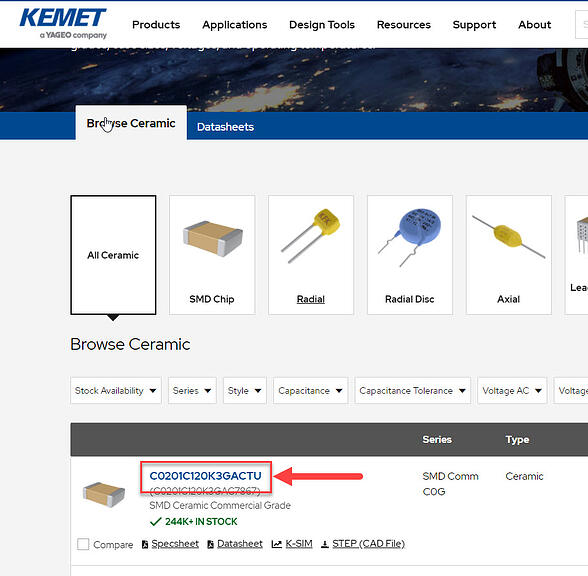 On the right side of the part profile page, you will see a button to request a sample along with the inventory of this part.
Click on this button to place this part into your shopping cart.