How do I get answers to my technical questions or provide website feedback?
Submit a question or website feedback to our technical team.
From the top of any KEMET.com page, hover over Support.
Under the Help and Support heading, click Contact Us.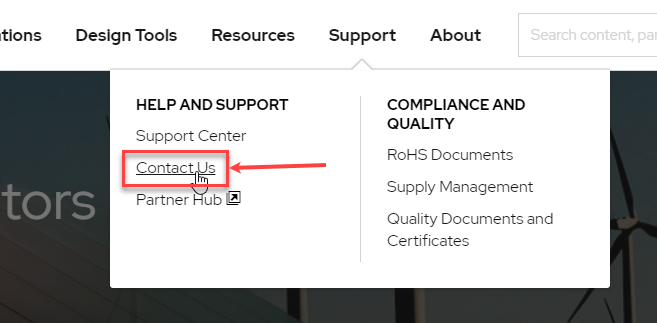 You will be linked to a form titled, Contact Us.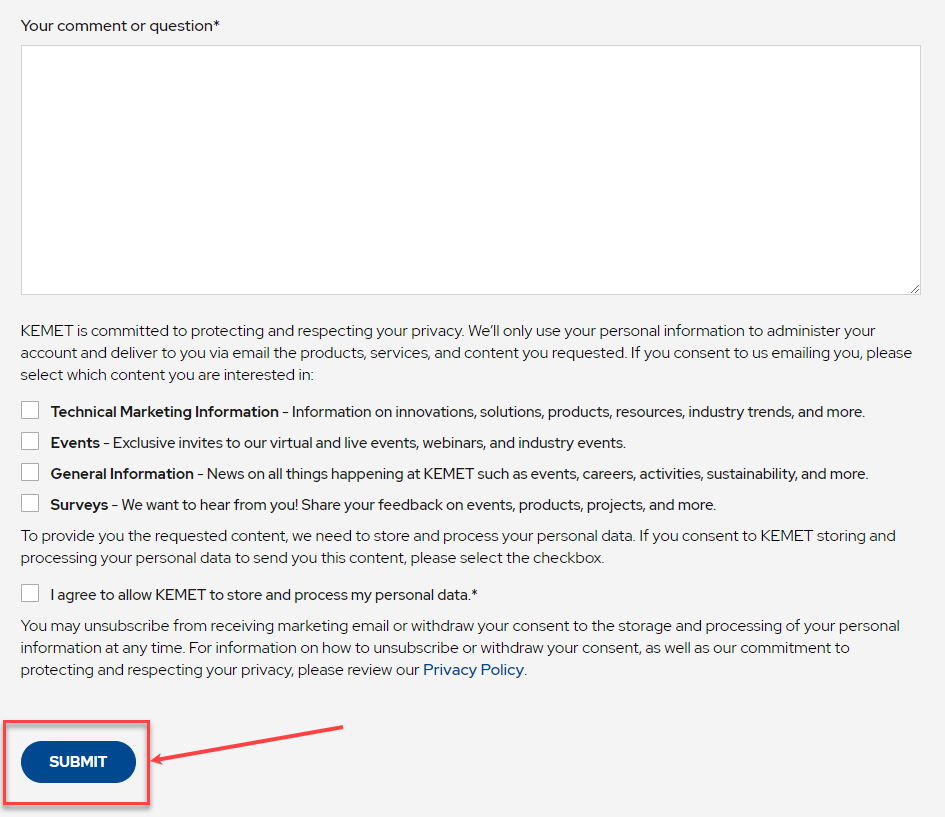 Please fill out the form.
You may check the box to join our mailing list if you would like.
Click SUBMIT to send us your question.