Where can I find a footprint?
How to find a component footprint or land pattern of KEMET components
A component footprint or land pattern can be found on KEMET.com and on the component datasheet.
In this example, we will navigate to the footprint for the Commercial Grade Surface Mount Multilayer Ceramic Chip Capacitors (SMD MLCCs) with C0G Dielectric, 10 – 250 VDC.
From any KEMET.com page, scroll to the top of the page.
In the top navigation, hover over Products.
Navigate to Capacitors.
Click Ceramic.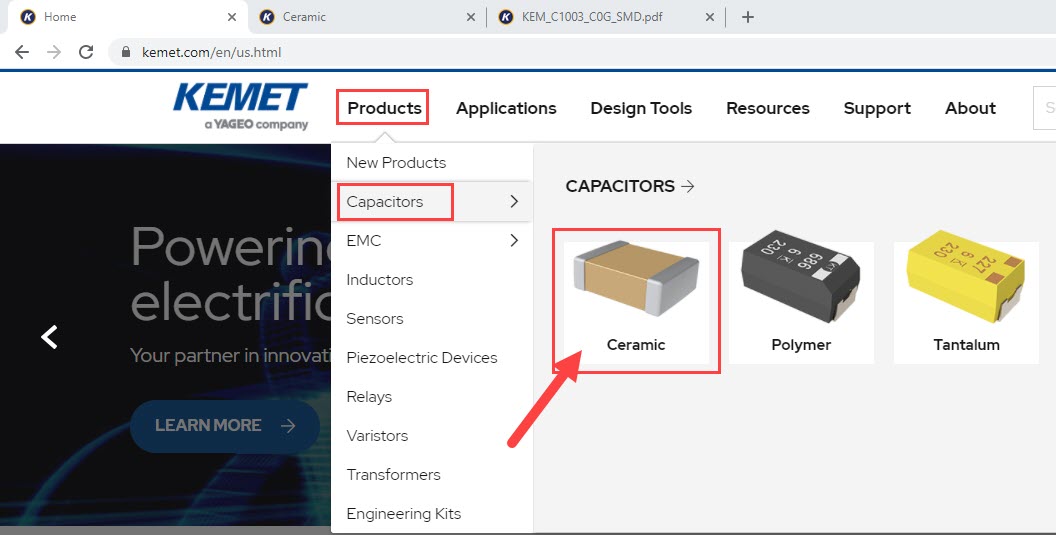 Navigate to the Browse Ceramic section.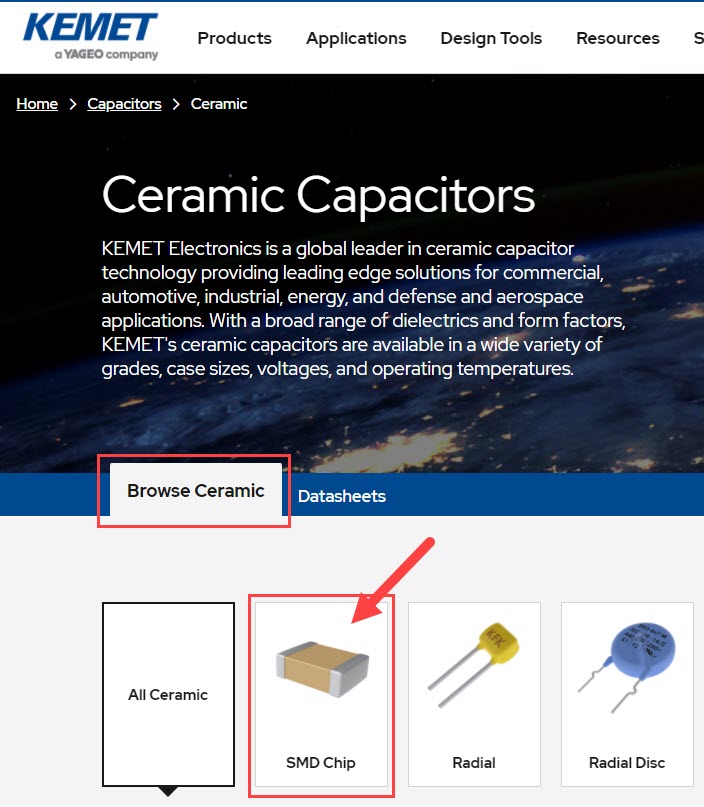 Scroll down to find the listing for C0201C120K3GACTU | (C0201C120K3GAC7867) | SMD Ceramic Commercial Grade.
From that listing, click Datasheet.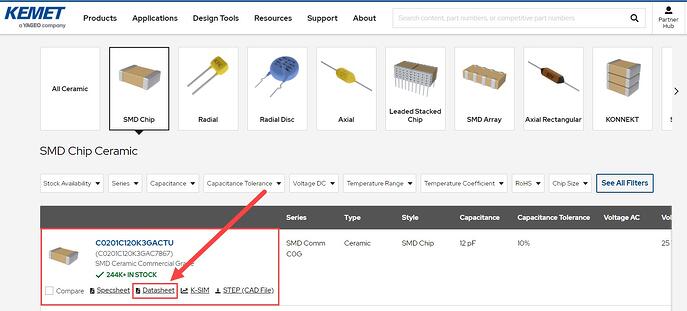 The Datasheet will open in a new window.
On the Datasheet, scroll to page 10, "Table 3 – Chip Capacitor Land Pattern Design Recommendations per IPC–7351." There is a component diagram and a table of measurements or footprint.