How do I download SPICE models?
K-SIM can be used to download SPICE models
K-SIM can be used to simulate electrical performance of KEMET components and it can also be used to download SPICE models. The models are valid for the frequency, temperature, and voltage conditions applied to the simulation. They are also available in various popular netlist formats for use in SPICE simulators.
To access K-SIM, follow the instructions below.
From any KEMET.com page, scroll to the top of the page.
Hover over Design Analysis Tools.
Click K-SIM Capacitor Analysis.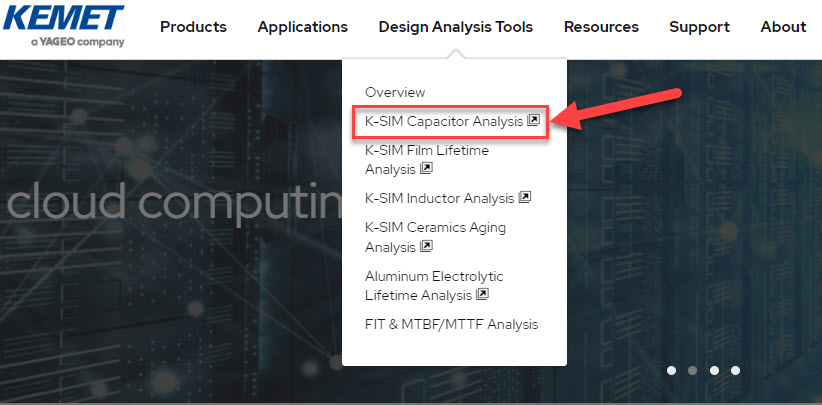 Click Capacitor Simulation from the sidebar.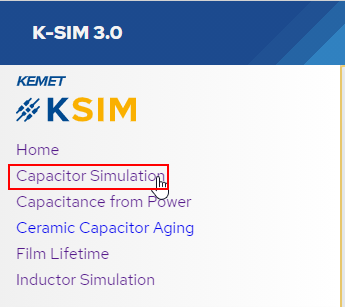 Type in or navigate to your desired part number.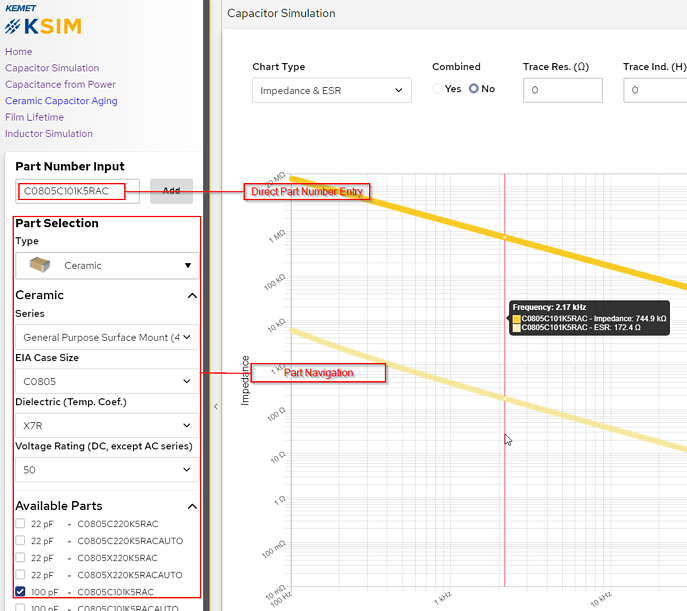 Using the chart type drop-down click SPICE Model as the chart type.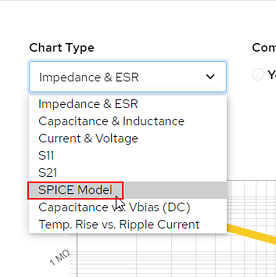 Click the SPICE button in the area just below the part number table.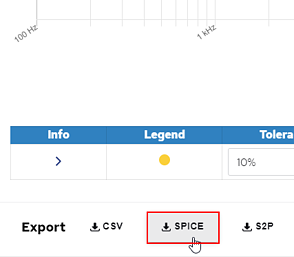 In the ensuing pop-up, click to select the desired model format.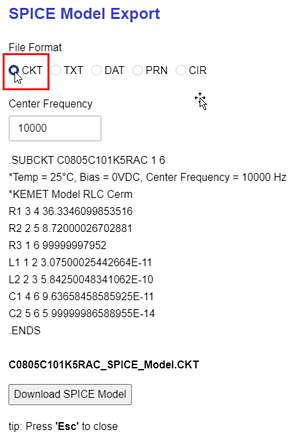 Enter the desired operating frequency in the Center Frequency text box.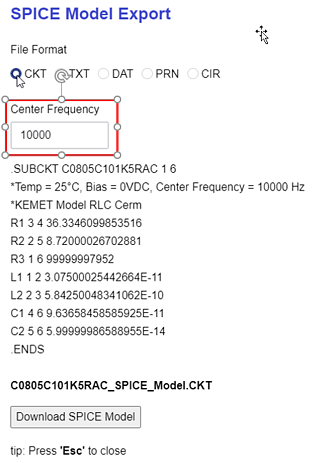 Click the Download SPICE Model button to download the model.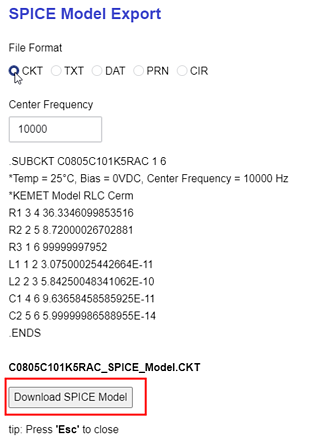 The file will then be saved to the default downloads folder.